In Memoriam: David R. Williams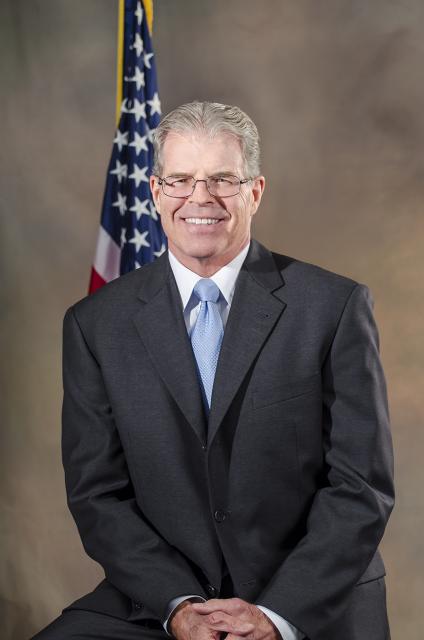 The Central Contra Costa Sanitary District (Central San) Board of Directors and staff are deeply saddened to learn of the passing of Board Member and Past President David R. Williams. Mr. Williams died Wednesday, March 1. He had served on Central San's Board since 2010.
"Dave has served Central San, our community, and the larger water world with distinction, and we all feel the impact of this tremendous loss," said General Manager Roger S. Bailey. "Our best thoughts are with his family and friends as they try to deal with his passing."
Mr. Williams was originally elected to the Central San Board as an at-large representative. Most recently, he was elected as the representative for District 3 (Walnut Creek) in 2022. During his time on the Board, he served multiple terms as President, most recently in 2022, as well as serving on and chairing multiple committees.
Under his leadership, Central San maintained 100% compliance with its National Pollutant Discharge Elimination System permit, worked to enhance sustainability and expand the use of recycled water in the community, maintained its sound fiscal standing, and was honored with multiple state and national awards.
Mr. Williams was deeply involved in and committed to the clean water community and passionate about protecting the environment. He served as a Board Member of the San Francisco Estuary Institute/Aquatic Science Center and was a past President of both the National Association of Clean Water Agencies and the California Association of Sanitation Agencies.
During his distinguished career, Mr. Williams was the Director of Wastewater for the East Bay Municipal Utility District in Oakland and subsequently served as the Executive Director of the Bay Area Clean Water Agencies. He was a registered Professional Engineer and held a Bachelor of Science Degree in Civil Engineering and a Master of Science Degree in Civil/Sanitary Engineering from Purdue University, as well as a Master of Science Degree in Business Administration from U.C. Berkeley.
Mr. Williams spent his childhood in Indiana and moved to the Bay Area in the early 1970s to serve in the U.S. Army Medical Service Corps at Fort Baker. He and his family have lived in Walnut Creek since 1987.
Share Your Memories of David R. Williams
If you would like to share your memories of Dave with his family, please fill out this PDF (Memories of Dave Williams ) and email it to Secretary of the District, Katie Young (kyoung@centralsan.org), by Friday, April 7, 2023. Submissions will be compiled and presented to his family.