Pipe Protectors Video & Program Materials for CSDA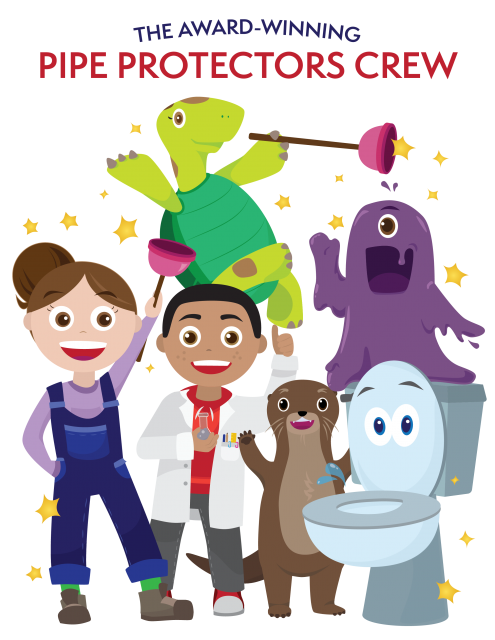 The Pipe Protectors Program was designed to fill a void in wastewater education for Kindergarten, 1st, and 2nd grade programming.
The program helps students understand wastewaters' complex path from their homes, through our collection system and treatment plant, and back to local waterways.
On this page you will find several examples from the Pipe Protectors program, including:
- Our Classroom Videos.
- Our Distance Learning Workbooks.
- Our Virtual Facilities Tour.
- Examples of Student Work.
- Accolades from Teachers, Parents, Students, and Organizations.
- Photos From Classroom, Outdoor, And At-Home Learning.
Classroom Videos
Our classroom videos were produced in-house and are used within our programs as well as a pre/post resource for teachers.
Adventures with Toot: Disappearing Act
Adventures with Toot: The Lab
Distance Learning Workbooks
All of our distance learning workbooks were produced in-house and made available to all families within our service area and beyond.
Our 75th Anniversary Experience was produced in-house and used to bring student groups virtually to explore our treatment plant, collections system, and several other facilities across our district.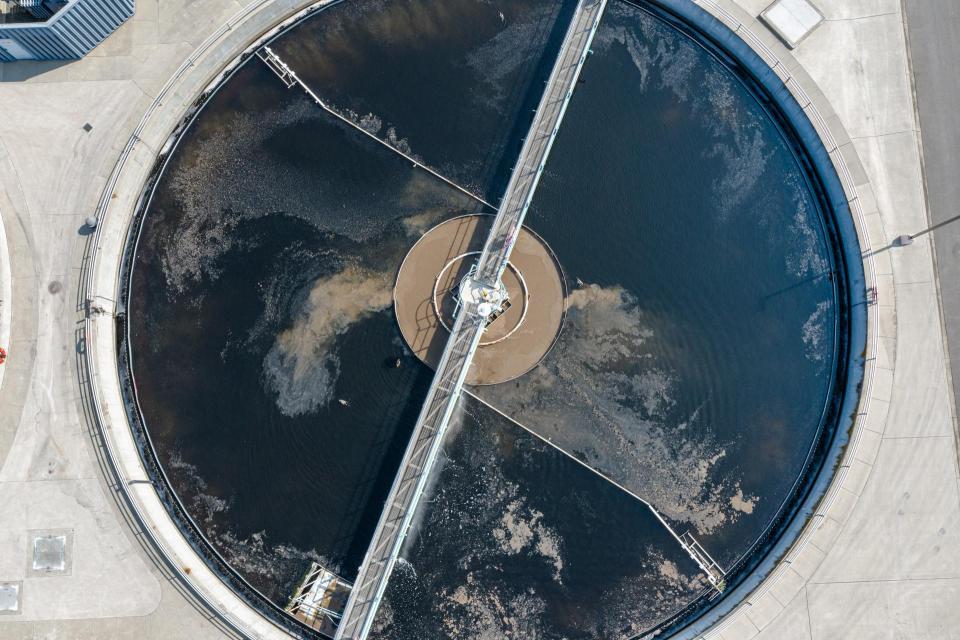 Partnering with the Central San GIS team, we developed a map to visualize the schools we have served with our Pipe Protectors program across our service area and across multiple school years.
Student Work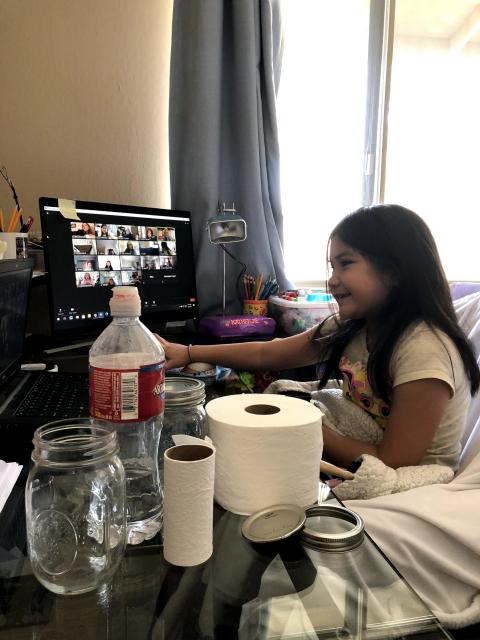 Student Audio Assessment Mix
We asked students to record themselves using a smartphone voice recorder app to answer the following question, inserting their answers into the blanks:
"The next time I use a (tissue, paper towel, napkin, wipe, or other piece of non-toilet paper) I'm going to put it in the_____because_____",
The attached file is a condensed mix down of several classrooms worth of student answers.
Student Evaluations Before & After The Program
We asked students to draw what they think happens to their dirty water after it goes down the drain at the beginning of the program. At the end of the program, we ask students to update or expand on their ideas in a new drawing.
Student Distance Learning Wastewater Experiments
We asked students to record their observations, their thinking, and ultimately their learnings about what happened during their home wastewater experiments.
Student Communications To Their Immediate Community
We asked students to share what they had learned from our program with their immediate community, i.e. their household and beyond. The goal was to empower students to communicate the importance of what they had learned with people they care about.
Accolades
Program Testimonials From Teachers, Parents, and Students
Awards Received
Over the past three years, the Pipe Protectors program has been recognized with several awards from a variety of state and national education, communications, and wastewater organizations. To us, this demonstrates just how valuable the work of educating every member of our community is to us and to agencies like ours across the country.
2019

California Association of

Sanitation Agencies

Public Outreach and Education Award

California Association of

Public Information Officials

Excellence in Public Information and Communications Award for Video Production

Academy of Interactive &

Visual Arts Communicator Awards

Award of Excellence – Best Animation

Award of Distinction – Educational Video

2020

National Association of Clean Water Agencies

National Environmental Achievement Award for Public Information & Education

California Water Environment Association

Community Engagement and Outreach, Project of the Year. San Francisco Bay Section Award

California Water Environment Association

Community Engagement and Outreach, Project of the Year. Statewide Award.

2021
Water Environment Federation
Public Communication and Outreach. National Award.
Photo Gallery