Central San Academy
Join us as we welcome you into our world of wastewater, environmental protection, and more!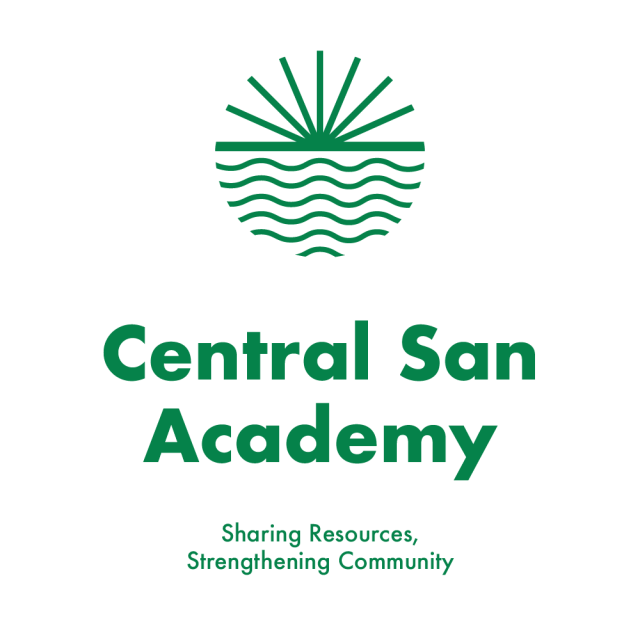 Ever wonder what happens to water when it goes down the drain? The Central San Citizens Academy (Central San Academy) provides an award-winning, behind-the-scenes look at one of your community's core services: wastewater treatment.
Participants in Central San Academy learn about almost everything we do, including how we use engineering, chemistry and technology to turn waste into worth by cleaning our community's water and returning it to our customers as recycled water. The curriculum includes classroom learning, group activities, live demos, and a tour of our treatment plant, laboratory, recycled water fill station, and household hazardous waste collection facility.
This award-winning program is offered FREE of charge to participants. It is a rare glimpse into how used water gains new life.
Join us to find out more about the other side of water, and find out what our past graduates are talking about when they say…
"Thank you for continuing this class. I wish all the utilities did this."
"What a fabulous experience this has been. Thank you so very much for the opportunity to learn, meet nice people, and have fun!!"
"The Central San Academy was terrific and far exceeded my expectations. I can't believe how quickly the weeks went by."
"After the first class, I found myself looking forward to Tuesday evenings. The efforts and hard work and preparation showed up from the beginning and was well done. It was a class that was done with class."
When is Central San Academy?
Our next session will be in 2024, likely in the spring, over five to six weeks, with one evening class a week and a daytime facilities tour during the week. Because classes are held in the evenings, we serve a meal to thank you for spending your valuable time with us.
WHERE ARE THE CLASSES?
We will meet at the Multipurpose Room at our headquarters facility at 5019 Imhoff Place in Martinez.
Why should you join us?
If you take an interest in the activities of your local government agencies, have considered employment in the wastewater industry, are curious to meet active members of your community, or just want to expand your general knowledge, we welcome you to our world.
For more information, please view our informational brochure.
How do I apply?
Thank you for your interest! Please sign up here to be added to our mailing list. You will be notified when the next session is scheduled.
If you have any questions, feel free to contact us at academy@centralsan.org.
NOTE: In accordance with the Americans with Disabilities Act and state law, we offer this course in a manner that is readily accessible to everyone, including those with disabilities. If you are disabled and require special accommodations to participate, please contact academy@centralsan.org or call 925-229-7390.