Learn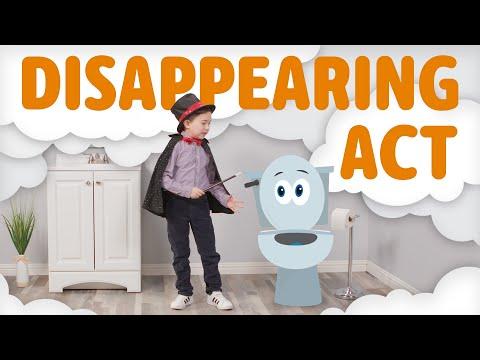 Central San's education programs are designed to help students understand "what happens to our dirty water after it goes down the drain."
For a sneak peak, please click on the image to watch our newest education video: Disappearing Act!
Disappearing Act tells the story of Mateo and his friend Toot the Toilet. Mateo is a young magician who becomes increasingly consumed with his perceived power to make anything disappear down the drain.
All of our education programs can be found below. They are offered free of charge to teachers, schools, and families.
If you're ready to sign up or would like more information, please contact Ben Lavender: blavender@centralsan.org or (925) 335-7723.
Bonus Resource: Disappearing Act Watching Guide
The watching guide is a tool to learn more about what students are seeing and thinking as they watch Mateo and Toot's adventure. Below you can find timestamps to pause the video and questions to ask students at select points along the way. Enjoy!
Pause at time stamp 1:06
Ask students to guess what they think Mateo and Toot will try to make "disappear" next?
After they share their answers, press play again and say "let's watch what happens to see if we were right?!"
Pause at time stamp 2:45
Ask students if they notice a change in Toot's behavior at this point? How do we think Toot is feeling about what is happening right now?
We can also ask students if they have a prediction about what they think is going to happen next?
After they share their answers, press play again and say "let's watch to see what we can figure out!"
Stop at the end of the video
Ask students if they think that toilets can make things magically disappear? If the answer is no, then what do we think we should do instead of flushing all that stuff down the toilet?
Bonus Resource: Disappearing Act Behind The Scenes Video
A lot of work went into the making of Disappearing Act! A very talented young local actor plays Toot's friend Mateo. Even though Toot is one of the stars, he didn't actually appear in video when we first filmed it. Instead, we used another toilet—and sometimes other objects or people—for Toot's stand-in. Mateo had to act as if Toot was really there with him the whole time. Click on the behind the scenes video to see more!