Board of Directors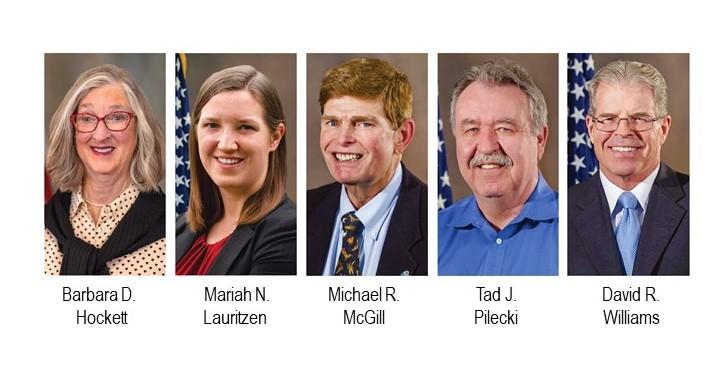 Central San is governed by a five-member Board of Directors, each elected to a four-year term.
Barbara D. Hockett, President | Term 2020-2024
Mariah N. Lauritzen, President Pro Tem| Term 2020-2024
Michael R. McGill, Member | Term 2022-2026
Tad J. Pilecki, Member | Term 2020-2024
David R. Williams, Member| Term 2022-2026
The Board of Directors holds regular Board meetings twice monthly, every first and third Thursday at 2:30 p.m., in the Meeting Room located at 5019 Imhoff Place in Martinez, unless otherwise noted on the meeting agenda. Special and continued meetings are held as needed.
Central San transitioned from an at-large election system to a by-division election system in 2020 under the California Voting Rights Act. In December 2021, the Board adopted updated election division boundaries based on the latest population data from the 2020 Census. To see which division you live in, view the Director Division Boundary Map. See the "Elections" section below to learn more.
To contact any Central San Board Member, please call or email Secretary of the District Katie Young at (925) 229-7303 or kyoung@centralsan.org.
Elections
Board Members are elected for four-year terms. Elections are held on the first Tuesday in November of even-numbered years and are consolidated with Contra Costa County. Terms are staggered, with either two or three seats elected during alternating election cycles.
In November 2020, Central San began the transition from an at-large election system to a division-based election system. Under the at-large election system, all five Board Members represented all constituents in the District. With division-based elections, the District has been divided into five separate election areas – called "divisions" – and voters residing in each area will select one representative to serve on the Board. This new election system will commence with the 2022 election.
The three Board Members elected in 2020 will continue to serve at large for four-year terms. The two Board Members elected in 2022 will be the first to represent their respective division as part of the by-district election system, with the remaining Board Members continuing to serve at large. In 2024, the three Board Members who are elected will each represent the division in which they reside, thus completing Central San's transition to by-district election.
Visit our Elections page for more information.

Documents
FPPC Form 806 - Agency Report of Public Official Appointments
In accordance with California Government Code Section 1780, it is hereby announced that a vacancy currently exists on the Central Contra Costa Sanitary District Board following the passing of Board Member David R. Williams. The Board of Directors is seeking interested persons in Central San's District 3 to submit applications for appointment to fill the position of Board Member for a term of office ending after the District's next regular general election in November, 2024.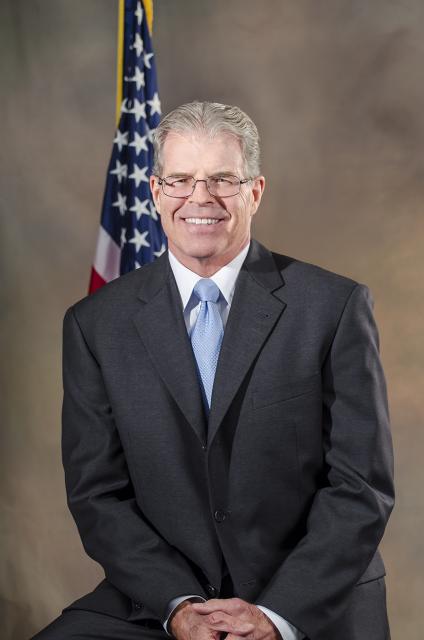 The Central Contra Costa Sanitary District (Central San) Board of Directors and staff are deeply saddened to learn of the passing of Board Member and Past President David R. Williams. Mr. Williams died Wednesday, March 1. He had served on Central San's Board since 2010.
"Dave has served Central San, our community, and the larger water world with distinction, and we all feel the impact of this tremendous loss," said General Manager Roger S. Bailey. "Our best thoughts are with his family and friends as they try to deal with his passing."