Wastewater Cost of Service Study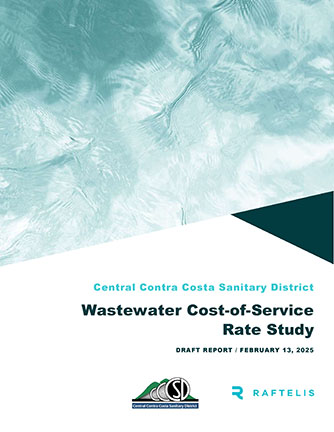 In June of 2014, the Central San engaged Raftelis Financial Consultants, Inc. (RFC) to conduct a comprehensive Cost of Service (COS) study to independently assess and evaluate the District's existing wastewater rates to provide a fair and reasonable rate structure that enhances the equity of rates to ensure that there is a proportionate recovery of costs from the various customer classes. This report documents the study resultant findings, analyses, and proposed changes.
2015 Wastewater Cost of Service Study Report
In 2019, Raftelis performed a Cost of Service review which included a review of Central San's non-residential rate classes. Their findings and recommendations are summarized in the update memo below.