Pharmaceutical Disposal Program
Central San developed its Pharmaceutical Disposal Program by partnering with the Sheriff's Department and eight local police departments in central Contra Costa County. Households may use any of the collection sites to safely dispose of unwanted or expired medications. These sites are open to all county residents Monday through Friday, from 8:00 a.m. to 5:00 p.m.
Disposal of pharmaceuticals down a toilet or drain has become a serious public concern. Either method can allow medications to make their way into regional water sources by passing through wastewater treatment plants. The drop-off program can alleviate some of that pollution. Other reasons for the program include preventing abuse by young adults and to protect seniors. This disposal option decreases the likelihood of anyone taking a wrong or outdated medication by mistake, and gives families a convenient place to dispose of unwanted medicines.
For more information or to find a drop-off location near you, please refer to our printable Pharmaceutical Disposal Brochure.
Watch our "Don't Flush Your Medications!" video here: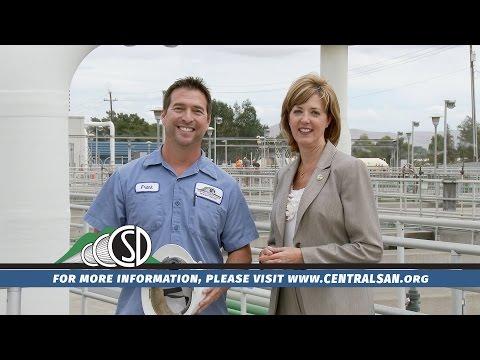 Pharmaceutical Disposal Locations:
Town of Alamo, Contra Costa Sheriff's Substation, 150 Alamo Plaza, Suite C, Alamo
Contra Costa Sheriff's Field Operations Building, 1980 Muir Road, Martinez
County Regional Medical Center, 2500 Alhambra Ave., Martinez
Town of Danville, Police Department, 510 La Gonda Way, Danville
City of Martinez, Police Department/City Hall, 525 Henrietta Street, Martinez
City of Walnut Creek, Police Department/City Hall, 1666 North Main St., Walnut Creek
Additional drop-off sites are available through Med-Project at select CVS stores and Kaiser facilities in our service area. Med-Project also offers a mail-back option for those who cannot make it to a collection site on their own.
What About Sharps Disposal?
Please see these links for information about sharps disposal: