Michael R. McGill, P.E.
Board Member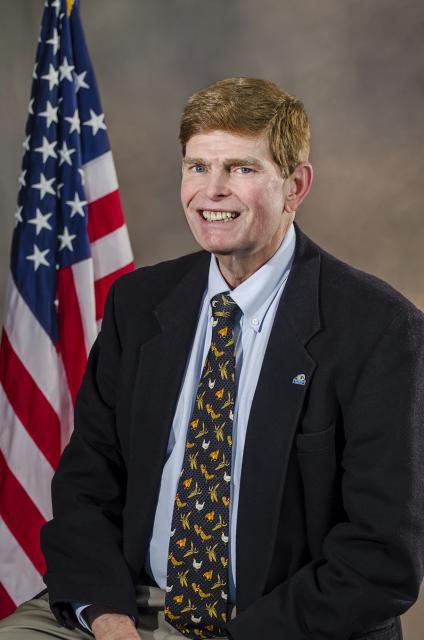 Elected At-Large in November 2006
Elected by Division 2 in November 2022
Current term ends in December 2026
Committee and Liaison Appointments
Michael (Mike) McGill has been appointed to serve on one or more Board Committees. He also serves as a liaison to various cities and outside agencies. Click the related link on this page to view his current committee and liaison appointments.
Biographical Highlights
Michael (Mike) McGill is a registered Professional Engineer with more than 40 years of experience doing public works and other municipal engineering projects. Since 1983, he has been President, Principal Engineer/Surveyor and Project Manager at MMS Design. Prior to that, he was Senior Vice President and Chief Operating Officer at James R. Stedman and Associates.
Member McGill holds a Master of Science Degree in Water Resources Engineering, a Master of Science Degree in Civil Engineering, and a Bachelor of Science Degree in Civil Engineering from the University of Michigan. He is a a past member of the University of Michigan Civil and Environmental Engineering Department Advisory Board.
Member McGill is a member of several professional organizations, including the American Public Works Association (Life Member). He also serves as Director of the East Bay Leadership Council, formerly serving as Co-Chair of its Land Use Task Force. Mike McGill is Member and a past Chair of the Workforce Development Board of Contra Costa County and is currently Youth Committee Chair, a Commissioner and past Chair on Contra Costa LAFCo, and a past Chair and Board Member of CALAFCO. He is a Trustee at National University and City University of Seattle; President of the Los Medanos Community College Foundation Board; Antioch Chamber of Commerce Chair Economic Development; Member of Orinda Chamber of Commerce Board of Directors; Executive Committee, Member at Large, Contra Costa Special District Association; and co-founder EC2.
He has lived in the District since 1981.