Packing and Transport
Please follow these guidelines when preparing to drop off HHW at the facility:
Materials must be packaged in sturdy, non-leaking containers no larger than 5 gallons.
Original containers are recommended.
Small, leaking containers can be individually placed in ziploc bags. Larger containers should be placed in separate, covered, and non-leaking containers for transport.
Containers can be placed into boxes lined with plastic garbage bags.
Five gallon plastic buckets are available at most hardware stores and make good transporting containers.
Watch this video on how to prepare a box for transport to our HHW Collection Facility.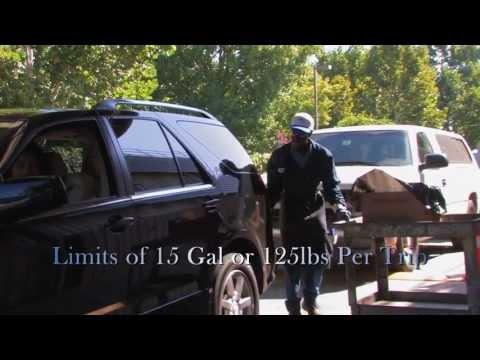 NOTE: State regulations limit the transportation of household hazardous waste to 15 gallons or 125 pounds per vehicle per visit. Individual containers are limited to a 5-gallon capacity. There are no limitations on the number of visits per day.