Go With The Flow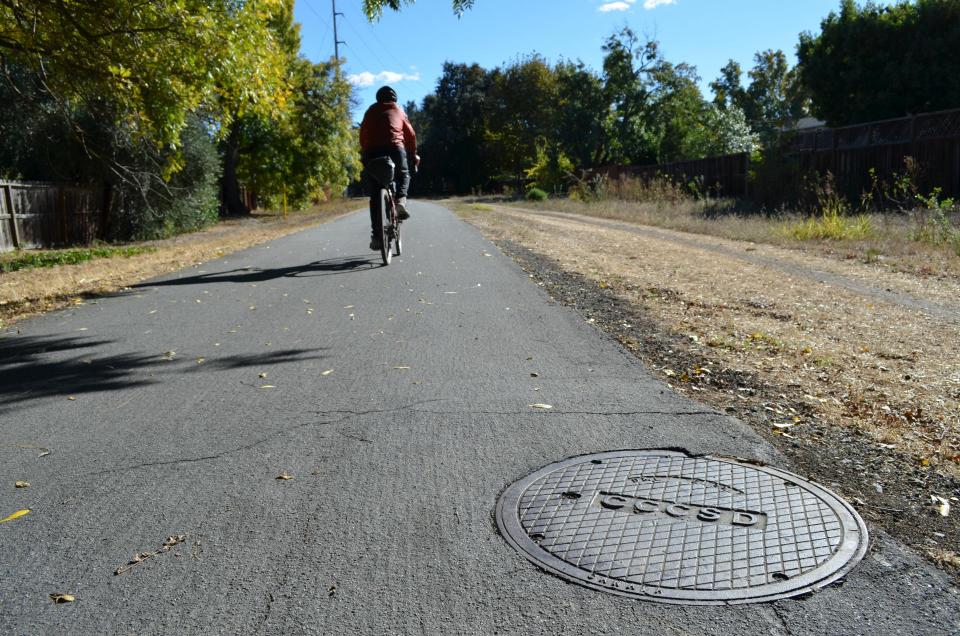 Central San collects and cleans more than 35 million gallons of wastewater each and every day. Much of this collection process occurs underground, making it invisible to most people. However, there just so happens to be a pedestrian-friendly way to follow where your wastewater goes!
For 21 miles, the Iron Horse Trail pedestrian and bicycling path follows one of our sewer lines—nearly the entirety of the flow from the southeastern-most corner of our service area in San Ramon all the way to our treatment plant in Martinez.
To help you see (and sometimes hear) the flow of wastewater along this path, we've built a story map that follows the Iron Horse Trail and the wastewater infrastructure along the way.
Check Out The Map: GO WITH THE FLOW
Using the interactive map, you can view prominent access covers, convenient entry points to the trail, and information about what's happening just below ground! By following the map, you can walk, bike, or run the path of wastewater from your home, school, office, all the way to our treatment plant!